Setting an example seems tricky! Still, it might be just what we need to reframe motherhood differently.
You may have heard me talk about this wholly embodied woman I envision as the mother of my dreams.
She does many things that I admire. She allows herself the nurture her creativity, forgives herself often, chooses fun whenever possible, mindfully reconsiders the mother she wants to be, and recognizes that now is her time, too.
Her success as a mom isn't solely based on how well her children perform in school or sports. Instead, she focuses on if they are thriving, happy, and seeing the world through shining eyes. And she acts from a place of self-reverence.
Her best strategy is to keep herself happy and thriving, too.
So, let's take a closer look at some reminders to set you along this path: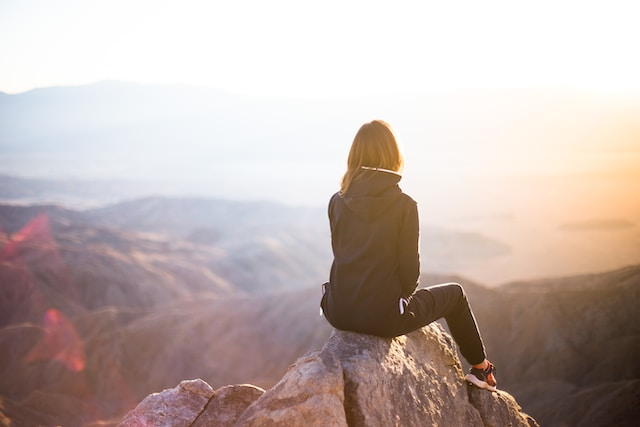 1. Remember, this is your time, too. Set an example that you matter!
First, take the time to reframe your view on what motherhood means to you.
Do you see it as a time of complete self-sacrifice?
Time passes, and in a flash, your kids are grown and out of the house.
It's important to make time for yourself and set an example for your children. Show them that taking care of yourself is important so that you can take care of them, too.
Whether setting aside time for yoga or just walking around the block, find something that will make you feel refreshed and energized for the rest of your day.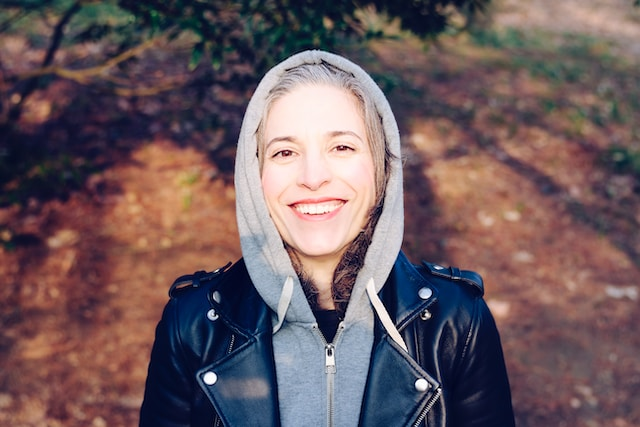 2. Note: The more often you forgive yourself, the easier it will be for your kids to do the same.
Our minds are conditioned to focus on the mistakes we make every day. We beat ourselves up ruthlessly when we forget to send along that one permission slip while easily forgetting the number of times we got it right.
Setting an example of forgiving yourself is powerful beyond measure. Because let's face it: we all make mistakes. Self-forgiveness sets a tone of worthiness. We are all worthy of letting go when we innocently get something wrong.
3. Reevaluate the kind of mom you want to be. You can adjust the dial anytime.
Recently I've been studying Dr. Joe Dispenza's work, and I am fascinated by his research on choosing a new way of being.
He's an expert on neuroplasticity and offers instruction on dropping certain emotions and thoughts only to replace them with more aligned, higher vibrational intentions and emotions.
And he teaches that we can influence our circumstances by mindfully setting an example with our attitudes and beliefs.
Remembering that you can change at any time is key! Growing and evolving is what we're here to do.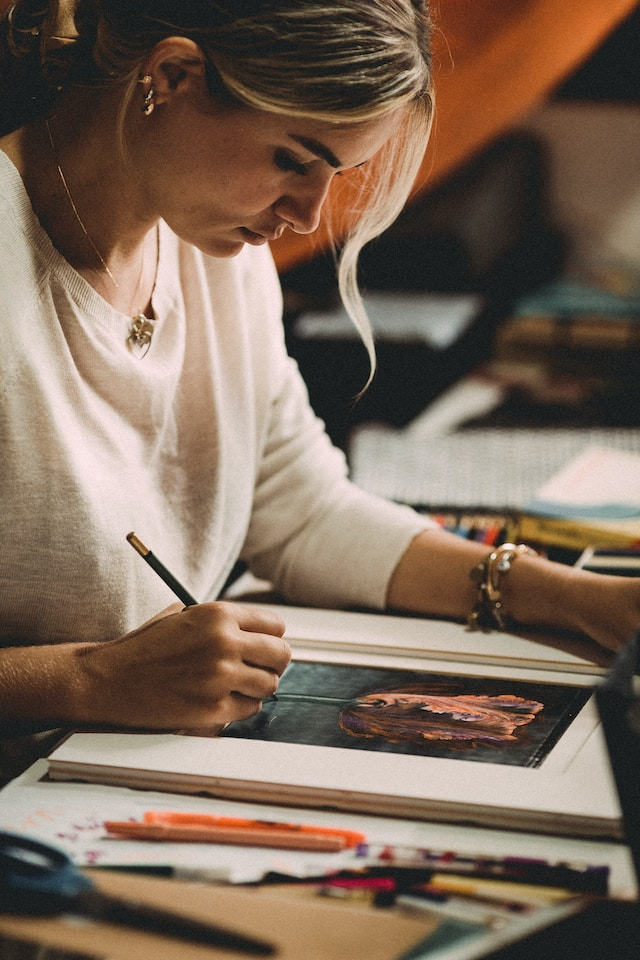 4. Commit to exploring your interests and passions. Nurture your creativity.
Amid constant busyness, abandoning our interests and passions is so easy – but that's precisely what we don't want to do.
By modeling self-care in this way, we set the example that we matter!
Even just carving out 10 minutes daily to work on a personal creative project sends the message that you value yourself and respect your dreams and goals.
5. Set an example by choosing to celebrate the moment with a dose of fun!
When I was in the throes of single parenting, I can recall many weekends when I had to choose between tackling the exploding closets in our home or driving my daughter to the beach to watch the sunset.
Thankfully, I often choose the latter.
How many times do you think I regret that? Never.
Setting an example of embracing the moment is probably my favorite thing on this list.
Also, I read and reviewed The Power of Moments several months ago. The authors describe how people generally forget many of the details of a family vacation but will remember that one stand-out moment.
So it's worth celebrating those special moments!
Wrapping it all up:
There are millions of ways you set an example as a mom. Reframing motherhood as a chance to commit more deeply to yourself might make motherhood feel more expansive and fun!
What do you think?
Please let me know in the comments below!