Finding moments of stillness and silence in a world constantly on the go takes effort. Yet, Verse 15 of the Tao Te Ching teaches us that these moments are what we often need most.
When we take the time to be still and quiet, we give ourselves the space to reflect, connect with our inner selves, and recharge our batteries. But stillness and silence can mean different things to different people.
For some, it might be a few minutes of deep breathing or meditation in the morning, while for others, it might be a long walk in nature or a few moments of solitude during the day.
Whatever form they take, stillness and silence can help us feel more balanced and grounded, even amidst the chaos of our busy lives.
Here is Dr. Wayne Dyer's interpretation of Verse 15 of the Tao Te Ching:
"The ancient masters were profound and subtle.
Their wisdom was unfathomable.
There is no way to describe it.
One can only describe them vaguely by their appearance.
Watchful, like men crossing a winter stream.
Alert, like men aware of danger.
Simple as uncarved wood.
Hollow like caves.
Yielding, like ice about to melt.
Amorphous, like muddy water.
But the muddiest water clears
as it is stilled.
And out of that stillness
life arises.
He who keeps the Tao does not want to be full.
But precisely because he is never full,
he can remain like a hidden sprout
and does not rush to early ripening.
What is slowing down? Exploring the benefits of quiet time and practicing mindfulness.
From reduced stress and anxiety to increased focus and productivity, incorporating quiet time and mindfulness into our daily routines can profoundly impact our overall well-being.
In fact, according to Mia Barnes of Yoga Medicine, slowing down offers five additional benefits:
Tuning into your physical self.
Ease mental health symptoms.
Learn to appreciate the present.
Cultivate empathy.
Discover spiritual truths.
So, whether it's a few minutes of deep breathing, a walk in nature, or a dedicated meditation practice, finding moments of stillness can help us find balance in more ways than we can imagine.
Reasons you need to know how to slow down.
As Lao Tzu teaches in Verse 15, you can only access the unbounded wisdom within by slowing down.
When our minds are so busy, we can't see clearly. We're overstimulated and can quickly lose our inner connection.
By slowing down, we can open our minds to expansive thoughts. A solution to a problem we've been struggling to find might magically appear. We willingly choose to yield to a greater power.
Step-by-step instructions to creating a calmer, still mind.
The eight steps below can lead you down the path of reclaiming clarity, direction, and peace.
They include:
Creating visual harmony in your space.
Limit multitasking – focus on doing one task at a time.
Unplugging from devices.
Meditating, guided visualizations.
Connecting with nature.
Prioritizing sleep and rest.
Creative hobbies like painting or gardening.
Listening to calming music or watching a movie.
Adding these into your daily life might introduce a new layer of stillness and peace you yearn for.
Let's take a closer look at each one.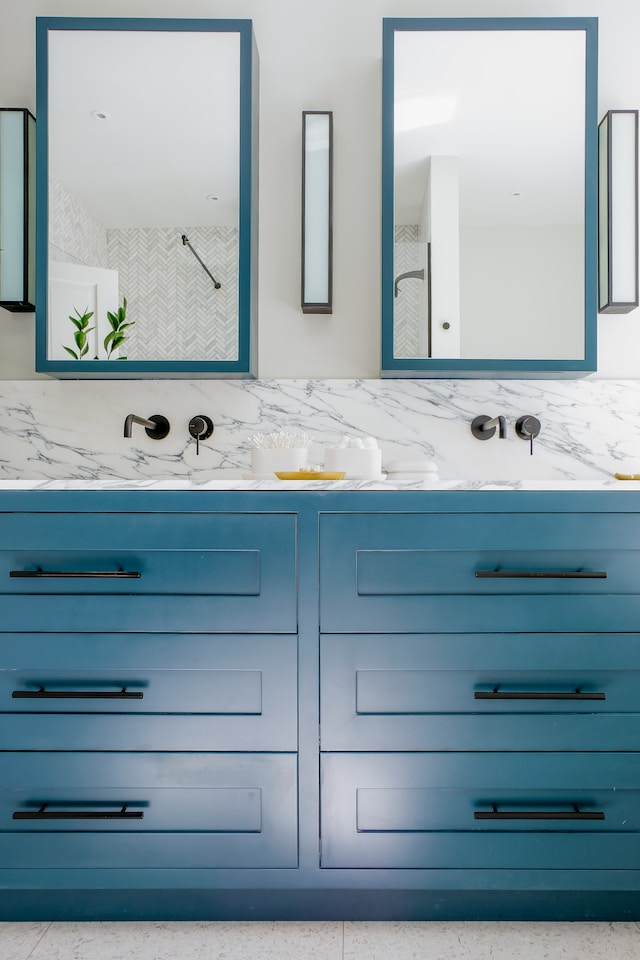 Create peaceful tranquility in your home and workplace.
Our inner world is reflected in our outer world. So, we can evoke more calm within by seeking a harmonious external world.
Creating a calming environment with minimal distractions can help us stay focused and productive. And one way to improve our environment is by bringing in the wisdom of Feng Shui.
What Is Feng Shui?
According to The Spruce, "By definition, feng shui is the practice of arranging pieces in living spaces to create balance with the natural world. This is what it means to feng shui your home. The goal is to harness energy forces and establish harmony between an individual and their environment."
There is so much to learn from Feng Shui! You can gather some tips from my interview with Feng Shui master Kate MacKinnon here.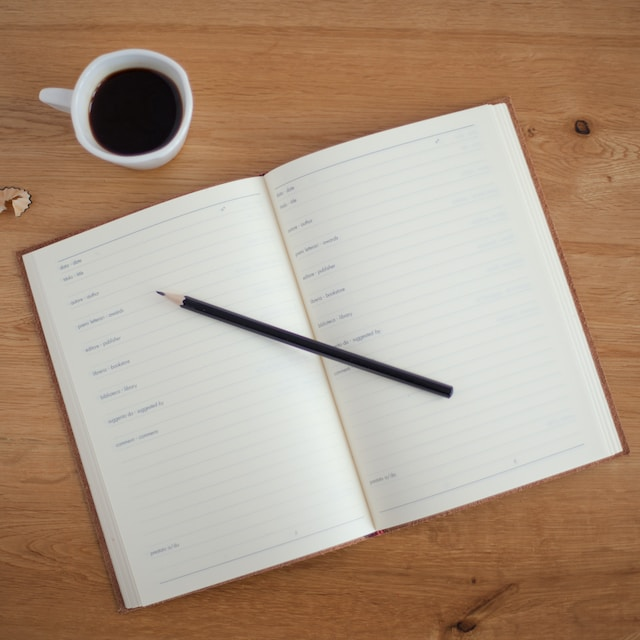 Stop multitasking to feel productive.
"Many of us go through our days attending to multiple stimuli simultaneously without giving any one thing our complete attention. We eat while watching TV and check our email while in the presence of our families.
We talk on the phone while driving and distract ourselves from everyday tasks rather than attending to them.
We escape the small moments rather than recognize that life is the small ones."
― Lane Pederson, The Expanded Dialectical Behavior Therapy Skills Training Manual: DBT for Self-Help and Individual & Group Treatment Settings
We slow down when we focus on completing one task at a time. And we free ourselves to move more deliberately and with less chaotic mental clutter.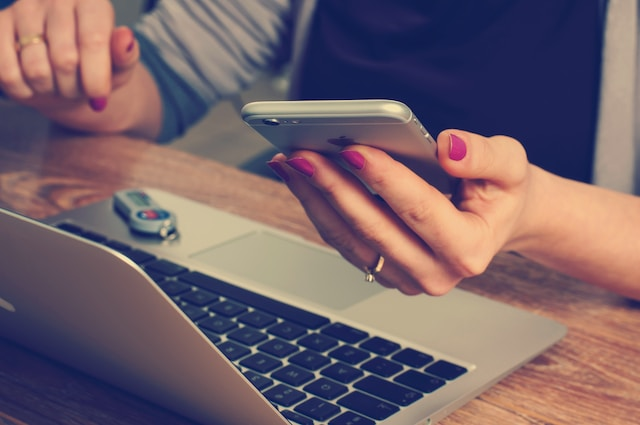 Take a few moments daily to unplug from all devices and spend time with yourself.
Finding peace can feel challenging, or even impossible, with our devices dinging constantly! Our days are filled with constant notifications, emails, and messages, all vying for our attention.
I'm in London now and spend a lot of time touring and learning about this old, historical city. Last week, I went on a guided tour of Shakespeare's old stomping grounds.
While learning about his life, a thought occurred to me: He walked through the city free of devices!
Shakespeare spent countless hours writing and working with a fountain pen and paper – completely free from interruption. And look at what he produced from this well of discreet silence: Masterpieces galore!
But carving out a few moments daily to unplug can make a difference. Spending time free from technology can help you recharge and refocus, making you more productive and refreshed.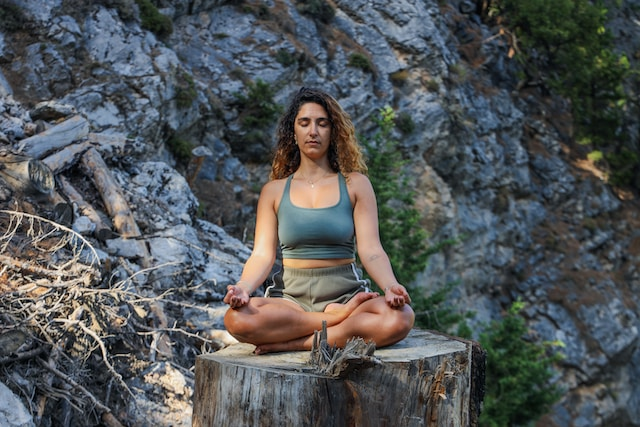 Utilize mindfulness techniques such as meditation, deep breathing, and guided visualizations.
Set aside a few minutes each day to practice mindfulness, and you may be surprised by the positive impact on your life.
I still sometimes find myself avoiding this.
I know I need to meditate, and I am clear on how much it will benefit me. But I don't get to it because I have many other things to do! (Interesting how my mind plays tricks on me…)
But every time I give in and do the mediation or visualization, I'm so grateful that I did.
By utilizing meditation, deep breathing, and guided visualizations, we can learn to quiet our minds and become more present in the present moment.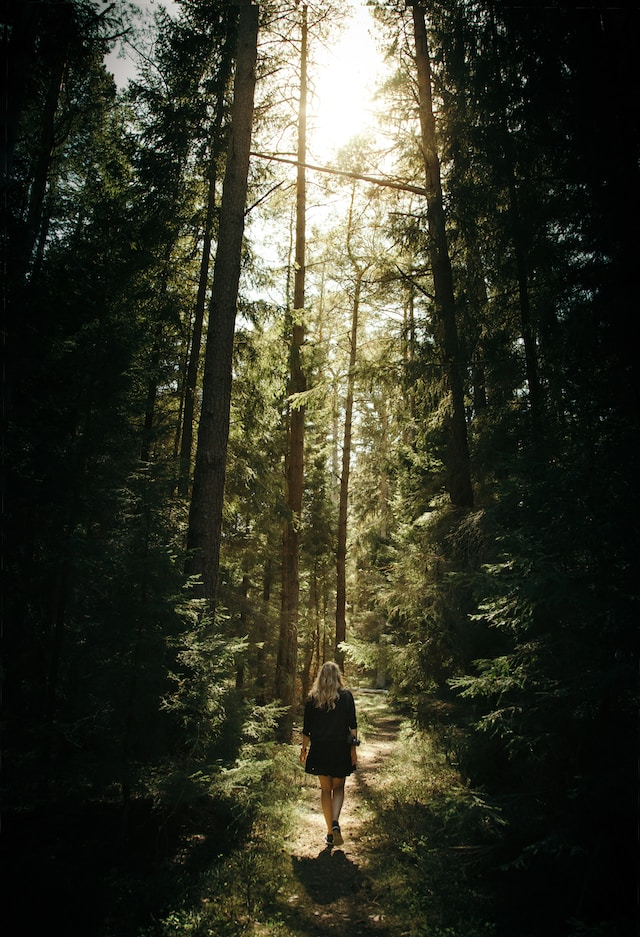 Connect with nature – walk in the park or hike in the woods.
There's something so peaceful about immersing yourself in nature, whether within a sprawling park or towering trees in the woods. Walking or hiking in either setting can be the ultimate escape, a chance to put aside the noise of daily life and reconnect with the natural world.
So, whether you're in the mood for a stroll or a challenging climb, consider ditching the concrete jungle for a while and indulging in some quality time with Mother Nature.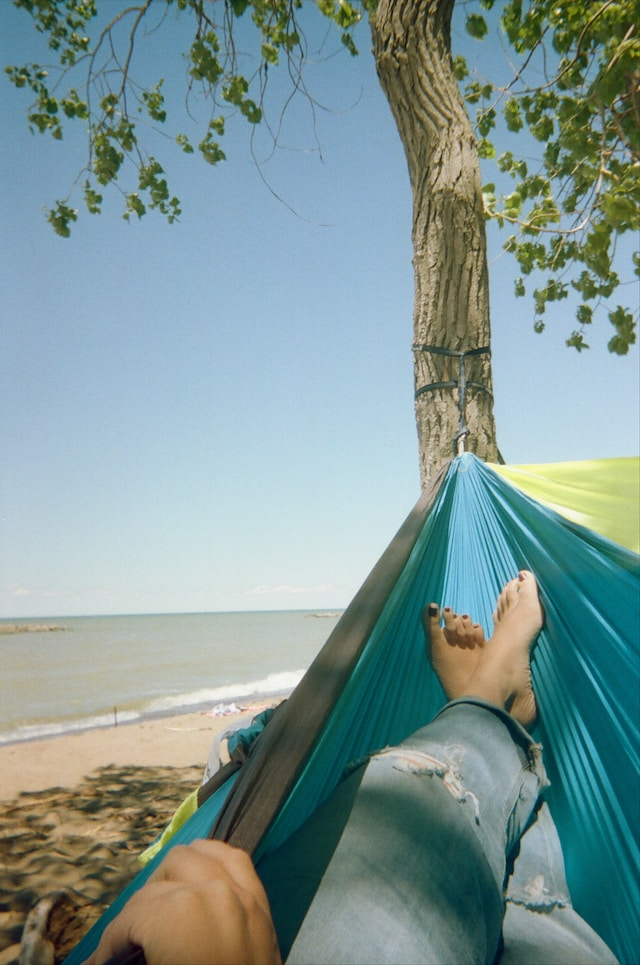 Practice good sleep hygiene and get plenty of rest.
We all know that quality sleep is key to our overall well-being. Unfortunately, many of us (me!) do not prioritize sleep in our busy lives.
A friend of mine has been suffering from bouts of insomnia and recently decided to get professional help. She met with a psychiatrist in hopes of walking away with a new prescription to help her get the rest she needs.
However, after hearing her story, the doctor said, "You're fine. You just need to practice better sleep hygiene."
The doctor then gave her a list of guidelines, including no screens two hours before bed, a reminder to stop eating/drinking a few hours before bed, etc.
By prioritizing sleep and practicing good sleep habits, we can wake up refreshed and ready to tackle the day. A good night's sleep truly is a game-changer!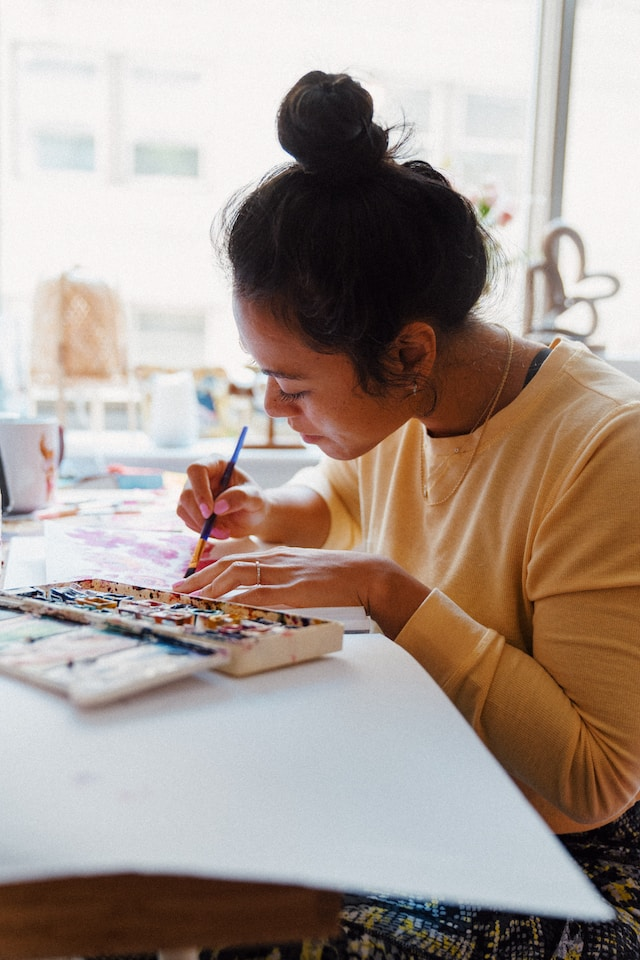 Make time for hobbies that bring you joy – painting, reading, gardening, etc.
Creativity brings you into the present moment and slows down your racing mind.
Have you ever noticed how refreshing getting lost in a creative project feels?
There's something therapeutic about indulging in your favorite activities. Whether it's painting, reading, or gardening, these hobbies allow you to disconnect from the hustle and bustle of everyday life and instead tune into something that brings you inner peace.
"The harder you chase something, the faster you go and the less you can let life meet life. If you're having difficulty developing new ideas, slow down … Creativity exists now. You can't find it anywhere else."
—Natalie Goldberg, author
A creative pursuit may also offer surprising revelations and solutions. You never know what you might discover when you're enjoying an afternoon hour of painting.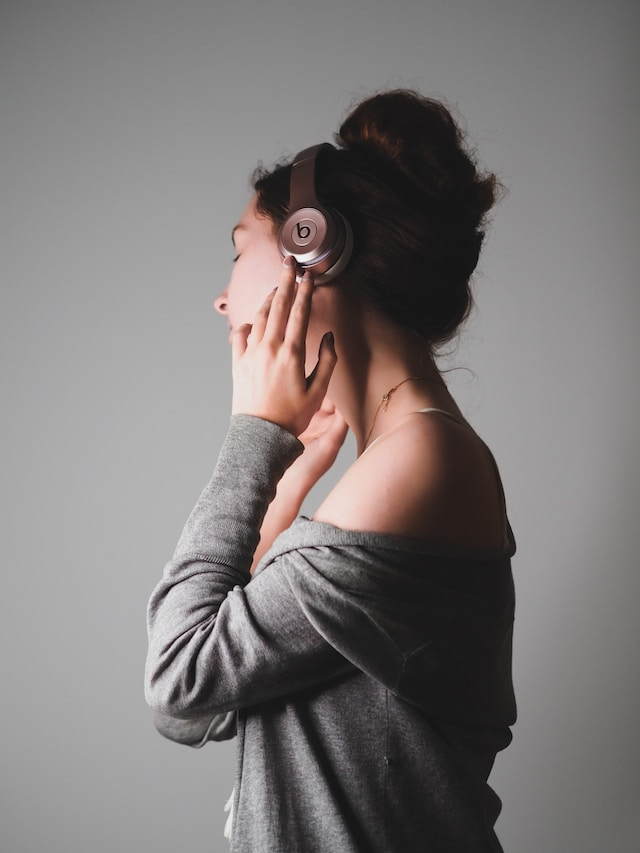 Listen to calming music or watch a movie to help clear your mind.
Sometimes, our minds can become cluttered with stress and worries, making it difficult to focus on anything else. In these moments, it can help us take a step back and engage in activities that allow us to relax and clear our minds.
One option is to listen to calming music, which has been shown to reduce anxiety and promote peace and well-being.
Another option is to watch a movie, which can transport us into another world and provide a temporary escape from our thoughts.
Clearing your mind can do wonders for your mental health and overall well-being, whether you choose music or films.
Taking it to the Next Level: Crafting a Personalized Plan to Incorporate More Stillness in Your Life.
By reading through these eight ideas, find ways to implement intentional moments of peace throughout your day.
You can add them to your daily or weekly schedule. Many only take a few minutes here and there.
Try adding them to your schedule and see how you feel after a week! 
Do you feel more energized? Do you have answers to questions you've been seeking? Please let me know in the comments below!
Wrapping Up and My Experience with Slowing Down and Finding Peaceful Clarity.
I've found that I easily get pulled into the chaos of life that's happening all around me. Sometimes, it seems days go by, and I haven't come up for air.
When I have a lucid moment, I turn to the ancient wisdom of the Tao Te Ching, which offers surprisingly helpful remedies to the challenges I face today.
And this verse, Chapter 15, is one of my favorites.
Of the eight, the steps I use most often now are limiting multitasking and meditation. I've never been a great multitasker. I'm just not wired that way. And I've steadily built in the habit of meditation.
The steps I want to expand upon include creating more visual harmony (definitely not a natural strength of mine – I tend to have clutter!!) and connecting with nature.
I have learned that I don't find the answer I'm seeking by focusing on the problem at hand for hours. Instead, the answer comes to me unexpectedly while listening to my favorite song.
My biggest dreams and desires have been revealed only after I've slowed down long enough to realize them.
By implementing just a few of the eight tips outlined above, you can positively change your life by discovering more balance, peace, and harmony within.
"If you will only pause, as you hurry through your days, take a minute to look at passersby, beyond cursory skin-deep analysis, all the way into their eyes, what beauty you might find woven from the life threads there."
― Ellen Hopkins, American novelist
So, what did you think of this piece? Please share your thoughts in the comments below!
Want to read more?
Check out this piece on more hidden benefits of 'laziness' and learn about the nature of conscious creativity.