Self-love can blossom in many ways! And learning how to cultivate self-love is key.
It isn't just about exercising and eating well, but also creating meaningful connections with others, taking care of your mental health, and having an overall positive attitude towards life.
In this blog post, we'll discuss what self-love may look like at any age so that you can continue improving your feelings of well-being even as the years roll by.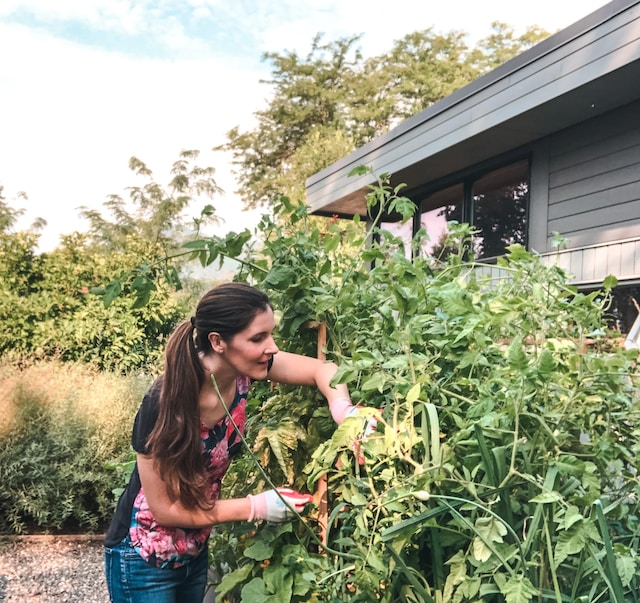 First up: Think in terms of 'cultivating' love.
"Love is not something we give or get; it is something that we nurture and grow, a connection that can only be cultivated between two people when it exists within each one of them – we can only love others as much as we love ourselves." – Brene Brown
New concept (for me!): Self-love isn't something you either have or don't have. It's something you choose to cultivate.
We cultivate this feeling within ourselves by making daily choices that are in alignment with our higher goals.

Another reframe: Think of self-love as a practice, not a destination—and define it for yourself.
"We often define love in this fairytale sense where everything needs to be perfect and then apply that same pressure to self-love, which isn't realistic," Whitney Goodman, LMFT, author of Toxic Positivity: Keeping It Real in a World Obsessed with Being Happy.
This term also takes the pressure off. Because we understand that we can fall off track and recommit to our practice once again. And the practice itself offers room for continual tweaking and changes.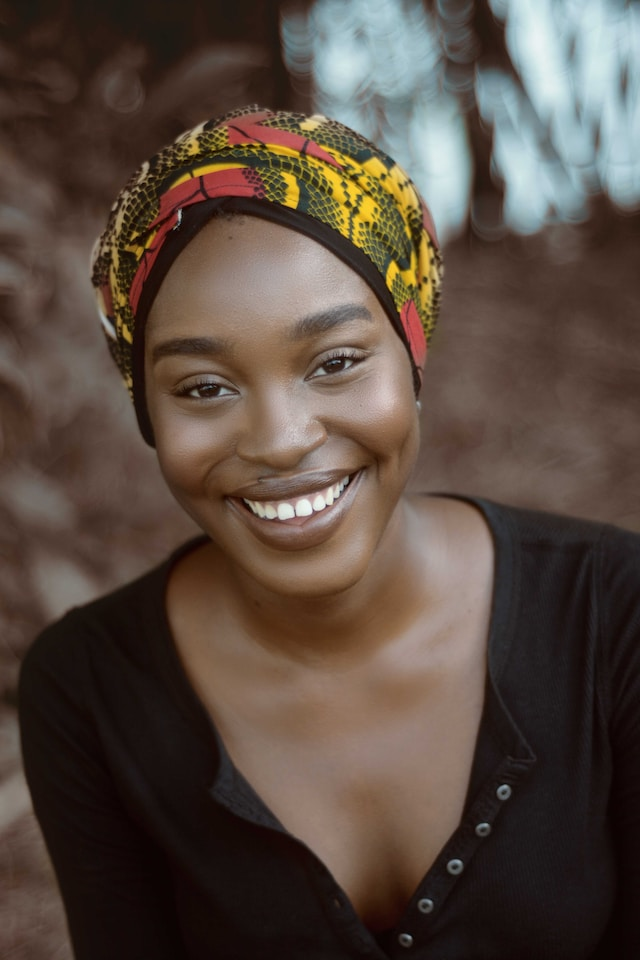 Accept who you are now. Let go of what you used to be and embrace who you are today.
Life is full of changes. We go through ups and downs, make mistakes, and learn from them all the time. Sometimes we wish we could go back in time to fix things, or we compare ourselves to the versions of ourselves we used to be.
But it's important to remember that who we are today is a result of all those experiences. Letting go of the past and accepting who we are now is a journey toward self-love and growth. It's a way to acknowledge our strengths and weaknesses and to be grateful for all the lessons life has taught us.
Embracing who we are is a powerful act of self-acceptance and compassion, and it can bring us peace and happiness. Let's celebrate the person we've become, and keep evolving to become the best version of ourselves.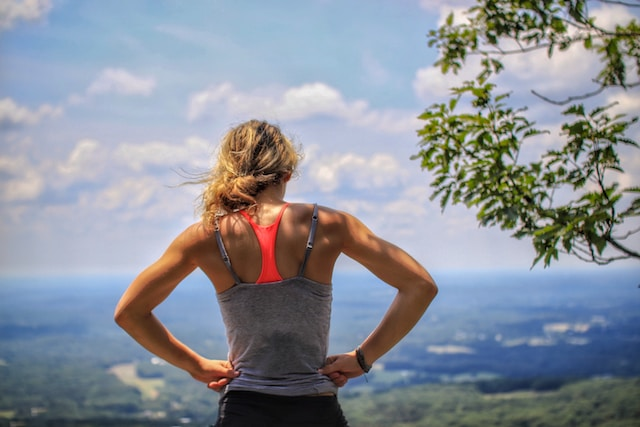 Commit to self-love by building habits that support and nurture you daily.
"Every action you take is a vote for the type of person you wish to become. No single instance will transform your beliefs, but as the votes build up, so does the evidence of your new identity."
― James Clear, Atomic Habits: An Easy & Proven Way to Build Good Habits & Break Bad Ones
Taking care of your body should be a top priority in our lives. Still, with the hustle and bustle of work and other activities, it can be easy to forget the basics of self-care.
However, making exercise a part of your daily routine not only keeps your body healthy but also helps sharpen your mind and boost your mood.
Eating a balanced diet that is rich in nutrients and proteins helps fuel your body and prevent illnesses. And, let's not forget the importance of getting a good night's sleep. It's during this restorative time that our bodies repair and recharge, setting us up for success throughout the day.
So make a commitment to take care of your body – you will reap the benefits of feeling and looking your best!
** Click here to read about creating steps to self-improvement.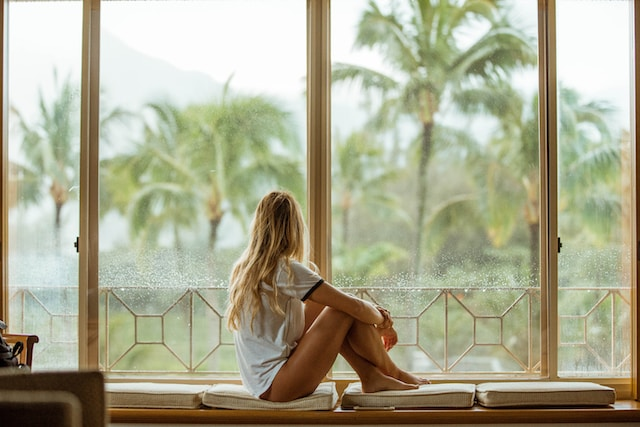 How to cultivate self-love: Allow yourself to feel all emotions without judgment or shame.
"Feelings or emotions are the universal language and are to be honored. They are the authentic expression of who you are at your deepest place." – Judith Wright.
We all feel emotions! Yet, many of us have been conditioned to suppress the less pleasant emotions in an effort to appear strong or put-together.
But the reality is, when we repress our emotions, we do ourselves a disservice. Allowing ourselves to feel everything without judgment or shame is a step towards true self-acceptance and growth.
By embracing all aspects of ourselves, we can cultivate a deeper, more meaningful relationship with not only ourselves but with the world and those around us.
** Click here for steps on writing a love letter to yourself – where you can put everything you're feeling down on paper.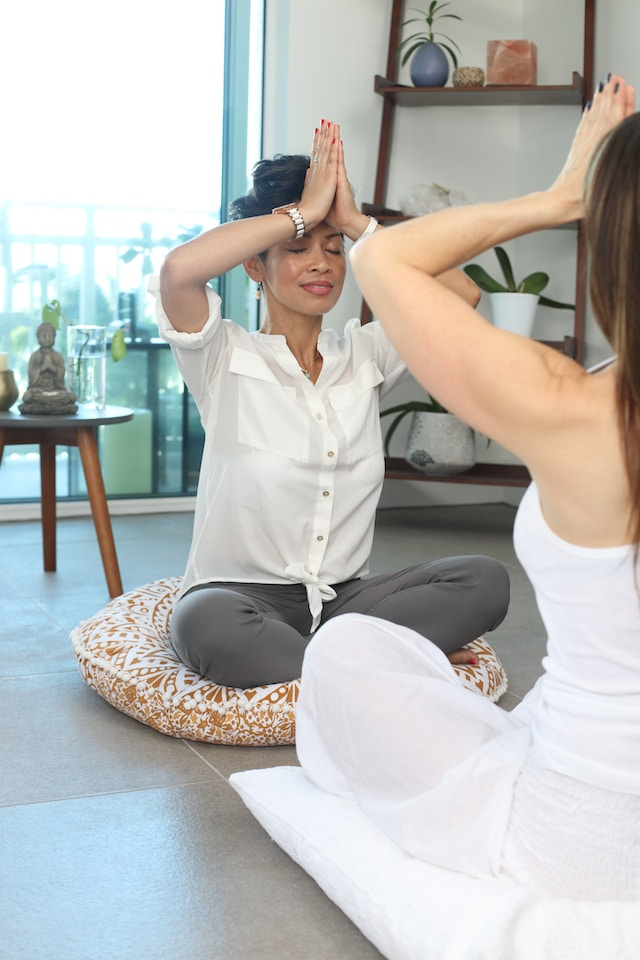 Be aware of negative self-talk. Try different ways to replace it with positive affirmations.
It's easy to fall into the trap of negative self-talk. We criticize ourselves for every mistake and dwell on negative feelings about our flaws. This kind of behavior can be damaging to our mental health and overall well-being.
Whenever negative thoughts creep in, try Gabby Bernstein's Choose Again method from Super Attractor:
"Notice the fear. Notice when your fearful thoughts start sabotaging your positive flow and ask yourself, 'How do I feel right now?' Let yourself feel whatever is coming up for you.
Forgive the thought. Forgive your fearful thoughts and celebrate your desire to shift back to feeling good! You can say out loud to yourself, 'I forgive this thought, and I know it is not real.'
Choose again. Answer this question: 'What is the best-feeling thought I can find right now?' Then ask the Universe for support as you lean toward thoughts that feel good. Take your time to reach for positive thoughts about what you want and how you want to feel."
** Also, click here for tips on looking at the bright side of things.
Connect with others. Surround yourself with people who make you feel happy and appreciated.
One thing we know: We can't do it alone!
It's no secret that the people we surround ourselves with have a major impact on our lives. They have the power to lift us up or drag us down. That's why it's so important to surround ourselves with only healthy relationships with people who make us feel happy and appreciated.
When we spend time with those who value us, support our goals, and offer a positive outlook on life, we feel more inspired, motivated, and fulfilled. On the other hand, when we're around toxic people who drain our energy and bring us down, it's hard to stay optimistic and focused on our dreams.
So, whether it's friends, family, colleagues, or acquaintances, choose to spend your time with those who lift you up and bring out the best in you!
** Click here to learn the benefits of sharing our stories.
How to cultivate self-love: Live intentionally.
"She stopped searching for the meaning in life, and instead, brought meaning into everything she did." – Tonya Leigh.
Whether we're ready to admit this or not, we are creating our lives every day. Our thoughts, feelings, and actions direct the trajectory of our lives. And we're co-conspiring with the Universe in everything we do, say, and feel.
Being intentional is an act of self-love because you're taking a moment to become very clear about what you really want! Your intention can be stated to yourself quietly before you get out of bed in the morning, or it can be written down in your journal while you have your morning coffee.
By getting clear with your intention, you attain self-mastery. You become present. And you provide a clear map for yourself to follow.
** Set your intention by creating a vision board. Learn tips on creating a vision board that works here.
Keep a Gratitude Journal.
"Gratitude is riches. Complaint is poverty." – Doris Day.
Gratitude wakes us up. It brings us into the present moment.
It allows us access to a place in our hearts that knows the truth: Everything we have is a gift. There is so much to be grateful for every minute of our day, but somehow it's easy for us to forget.
Practicing gratitude keeps us in our center. We can remain mindful of our many blessings only by documenting them daily.
Let's restart this now!
** For some of my favorite quotes from Attitudes of Gratitude, read here.
Practice mindfulness and embrace spirituality.
For me, this is the most important item on the list!
Meditation and mindfulness are excellent ways to help us understand and experience the world in our present context.
And mindfulness holds the key to self-love. This is because our conditioned minds can run us ragged with fear, anxiety, etc.
When we're mindful, we're able to step back and observe our minds without reacting at all! There is nothing better than this.
Embracing our spirituality gives us new meaning in our lives. We begin to recognize our place. And we can experience a wholeness and richness in life that lifts our spirits. Through the eyes of spirituality, everything makes sense. There is a greater purpose and meaning to everything around us.
Opening our mind's eyes to these truths through mindfulness and spirituality are pure examples of practicing self-love.
** How does spiritual alignment feel? Read about it here.
Wrapping it up:
Self-love is a cultivation and deep practice that we embark upon when ready. Over time, our relationships with ourselves shift, too, so it's important to practice self-love at every age.
From accepting who you are now to being mindful of your emotional well-being, make sure to prioritize yourself every day. By working these ideas into daily life, you can create a tapestry all your own in which you demonstrate love to yourself through everything thread you weave.
Throughout life, we cultivate self-love through the choices we make. You deserve it all! So why not start now?
What do you think? Do you have any new perspectives on how to cultivate self -love? Do you recognize some areas in which you're thriving? And are there others that need more time and attention? Let me know in the comments below!
Want to keep reading?
Learn how to feel more energetically connected to others here.